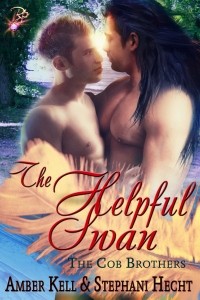 3.5 stars
Another cute one. I liked Cade and Kedrick better than I liked Fisher and Reef, and the two of them together seemed to work better for me also.
But the thing I liked best about this one was that all of the other Earth brothers and Dack were part of it again. Dack's awesome. He was my favorite character in the book again.
I also liked that this one had more fantasy elements in it, it really helped the insta-love mates thing fit in and come across as more believable.